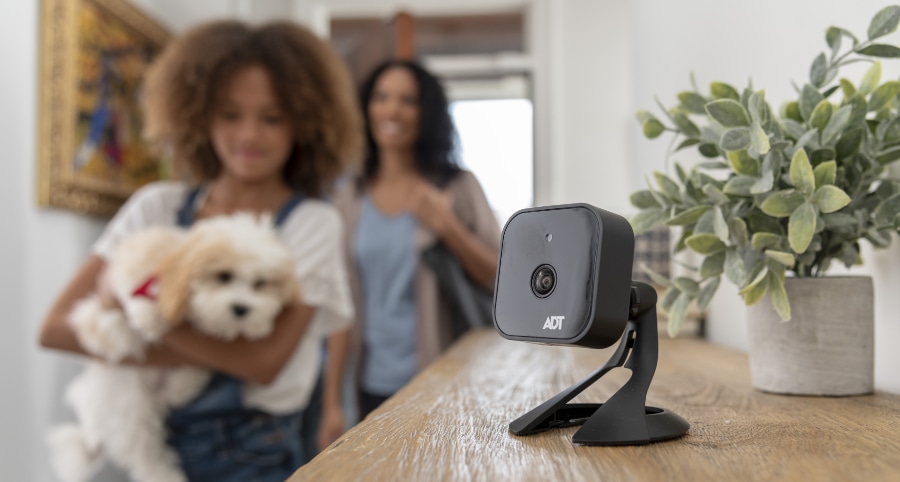 Where To Place Home Security Cameras In Tuscaloosa?
Where are the best spots to place your home security cameras in Tuscaloosa? As a general rule, there are three primary areas of your residence for video surveillance: your principal entryway, the exterior space around your home, and select interior spaces. Although your provider can recommend where to start, here's a quick guide of where to place your home security cameras at your home.
Don't Forget To Defend Your Front Door
Although you might find it unlikely that a burglar would make an effort to simply enter through primary entrance, 34% of invasions take place near this obvious access point. You can also count porch pirates among other threats to think about. A doorbell camera is able to handle these types of worries with an HD, wide angle lens.
Doorbell surveillance is even more beneficial as you have the ability to chat with people who come and engage the doorbell. Through your cell phone app, like ADT Control, you have the option to reply to every ring with 2-way talk and real-time footage and give the impression you're on site. In the event a visitor begins doing something criminal, you are able to have your video doorbell capture footage and send it to your mobile phone via a text notification.
Plan Ahead to Maximize Coverage With Your Outdoor Cameras
Where to place home security cameras around your property is a more challenging task. Luckily, there are some useful suggestions to help ensure your home is safeguarded appropriately.
Cameras at the corners of your Tuscaloosa house allow for an impressive sightline, as you can see two sections of your yard.
Just below an eave or directly into a piece of trim or siding are excellent options for cameras as they will be partially obscured by the edge of your house.
Above your garage, because the garage door is a more enticing entryway for burglars than you might believe!
Above a patio or back door -- or any entryway that can't be seen from the street.
In each of these spots, you should always trim away any brush and branches that might obstruct your ability to see clearly.
Recommendations For Getting The Most From Your Indoor Surveillance
You have a wider range of choices on where to place home security cameras inside your property in Tuscaloosa. However, the added flexibility does mean there are other installation variables to think about:
Windows and Sunlight: While you'll want to be certain your windows are secure, the sunlight from a window might cause glare and affect your surveillance footage. Aim the lens away from any direct views of windows to avoid this.
Take the High Road: In the same fashion as a watchtower, a video camera positioned in a higher spot will have a more panoramic view. You might situate your cameras above tall pieces of furniture or attached to the upper reaches of a wall.
Choose Unreachable and Secure Locations: Your camera will lose its ability to defend your property if anything happens to it. Set your security cameras where kids and your furry friends aren't able to mess with them. You could try mounting or other ways of attaching them to ensure they don't crash to the ground if inadvertently knocked into.
Use Plants and Decor to Your Advantage: The greatest surveillance system won't do much good if there is a houseplant in the way. On the other hand, interior decor and plant life may be a perfect way to hide your surveillance installation. Just ensure they don't impede the view!
Have Secure24 Alarm Systems Install And Place Your Home Security Cameras
For expert installation of your home security cameras and other security equipment, turn to the professionals at Secure24 Alarm Systems. We'll help install the perfect system for your whole house -- protecting every inch. Simply contact (205) 315-0267 or submit the form below to arrange a consultation.
Communities Served Around Tuscaloosa By Secure24 Your Local ADT Authorized Dealer