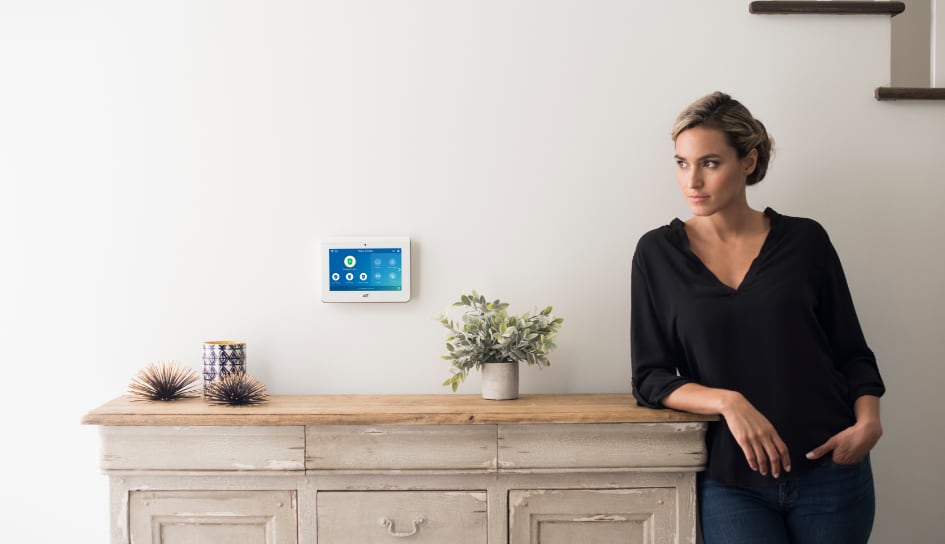 Which Tuscaloosa Home Security Services Should You Have To Feel Safe?
When you get your security system, which Tuscaloosa home security services will make the most impact? As a starting point, you should consider a few straightforward motion door sensors around your exterior doors. You can then expand with a doorbell security cam and advanced safety alarms.
Review the following choices for your home, but make sure each device comes with around-the-clock monitoring from a name you can trust.
Motion Sensors Are Sought-After Home Security Devices In Tuscaloosa
These unobtrusive features are commonly attached to or near windows or doors. Once installed, they employ magnetic field technology to protect your residence. When the field is interrupted, the alarm will issue a loud warning.
It's important to note that the alarm will wake you up from a deep sleep if you're in the house, but lacks effectiveness if no one is present. With that being said, if you select Tuscaloosa home security services from a company that offers 24/7 monitoring, you'll still receive notifications if you're at the office or on vacation. Once a motion alarm is triggered, it alerts a monitoring professional, and they will immediately reach out to you and your area's emergency professionals.
Video Surveillance Cameras Let You Keep A Detailed View Of Your Property
Inside and outside surveillance systems can be powerful measures to protect against home invasion. Today's top products include high-definition resolution, a wide-angle field of vision, and two-way communication. When you link your video equipment to your overall home security system, you can see live feeds on your phone's app. You even have the option to set your cameras to react to security alerts -- and the other way around.
If you're not sure if you need a home security camera, go with a doorbell camera. These replace your existing doorbell and attach in an unobtrusive manner beside your front door. Then you can see if you're agreeable with a camera system. After you start receiving updates of dropped-off packages or talk to visitors using the advanced two-way intercom function, you can build out your camera system as you see fit.
Enhanced Safety Alarms Help Keep Your Tuscaloosa Residence Safe And Secure
When homeowners reflect on Tuscaloosa home security services, they are likely thinking about protection against intrusion. While that is certainly important, there are plenty of other components that play a role in keeping your residence safe and secure. To illustrate, a water detection sensor is needed to protect your home from unexpected water from a pipe leak. A CO alarm will immediately warn you to dangerous gas leakage. And smart fire detection devices can alert you quicker and in alternative ways like when there's an influx of heat or when too much smoke is present.
In the same fashion as your motion detection units, the key to worthwhile safety installations is 24-hour monitoring. You will be notified if something happens when you're out of the house, so you can rush home before it's too late. Your monitoring professionals will also reach out to your local emergency responders to make certain aid arrives quickly. Your sensors can also alert you via your smartphone application, so you should never come home from vacation surprised by a swimming pool in your basement.
Secure24 Alarm Systems Will Help You Find The Best Tuscaloosa Home Security Services For Your Property
Safeguarding your loved ones and personal property is one of your primary concerns, and there are some simple ways to get the Tuscaloosa home security services you require. Our knowledgeable security experts will give a clear explanation of your options and construct the right security plan for you. Dial (205) 315-0267 or complete the form on this page to begin.
Communities Served Around Tuscaloosa By Secure24 Your Local ADT Authorized Dealer